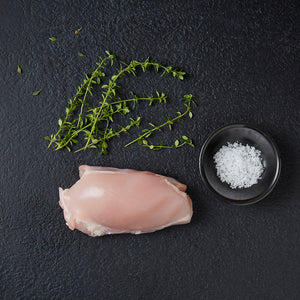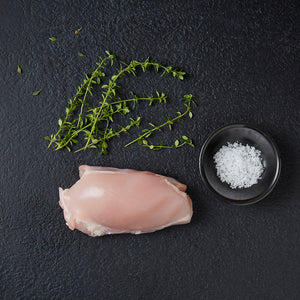 On Sale
Chicken Thigh Fillet
Each skinless chicken thigh weighs approximately 140 grams.
Chicken thighs are ideal to be used in a stir fry and curries, just slice to desired strips.
Cooking Tip :  Take your chicken thighs out of the fridge approximately 10 minutes before cooking, as this will allow the chicken thigh to cook evenly through. 
Chicken Nuggets:  chop thigh into pieces, coat with flour, egg and then bread crumbs.  Place on grease proof paper on a tray in the oven and bake for 20 mins, turning over after 10 minutes.  After 20 minutes, turn the oven off, pull the oven door ajar and allow the chicken nuggets to rest inside the oven for 5 minutes.