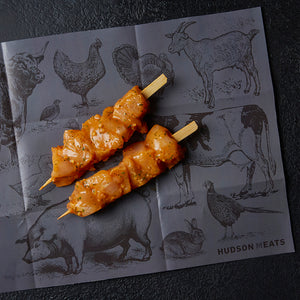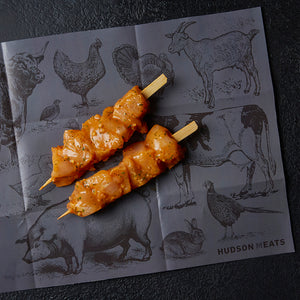 On Sale
Chicken Skewers
Chicken Skewers are a favourite for the BBQ.
Each Chicken Skewer weighs approximately 150 grams.
Cooking Tip :   Take the chicken skewers out of the fridge approximately 10 minutes before cooking, as this will allow the chicken skewers to cook evenly through.. Place the Chicken onto a moderate heat BBQ.  Continue to rotate, giving each side of the skewer 3 minutes on the hot plate.  After approximately 12 minutes, remove from the BBQ and allow to rest for 5 minutes before serving.
The chicken skewers are gluten free.