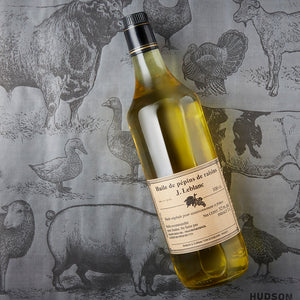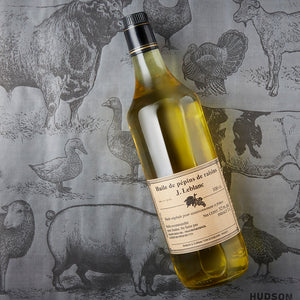 On Sale
J. Leblanc Grapeseed Oil
High quality French grapeseed oil is an amazing cooking oil and perfect for salad dressing.
This olive oil has been crafted by artisan oil makers who have been in the business for centuries. Officially established in 1878 Huilerie J. Leblanc is still run by a Leblanc, Jean-Charles, the grandson of the founder.
The factory grounds are still located in the southern most village of Burgundy, Iguerande and continues to make high quality, small-batch, handcrafted oils and vinegars.
J. Leblanc has been doing business with the same farms for generations, and credits their products quality to the quality of the farmers ingredients and the care that J. Leblanc takes with them.
Imported from France; High quality artisan made oil; no additives or preservatives.

It also has a high smoke point, making it a fantastic cooking oil to have in your pantry.